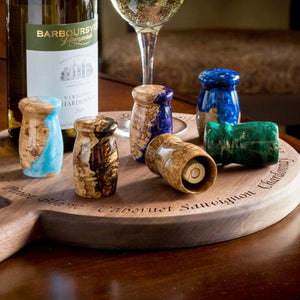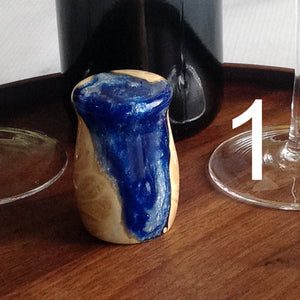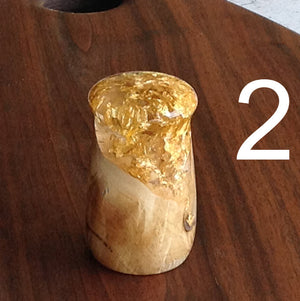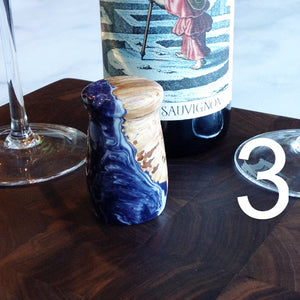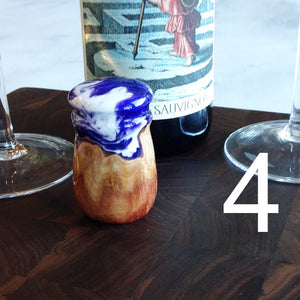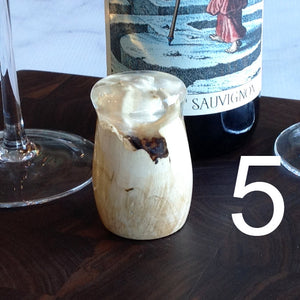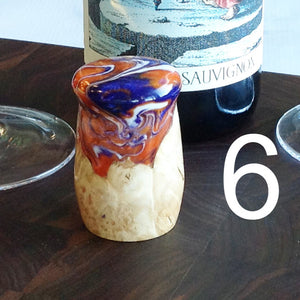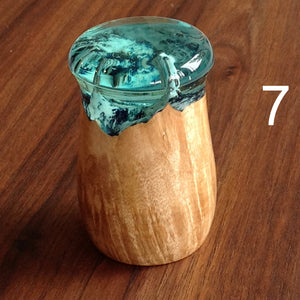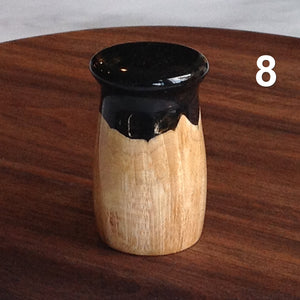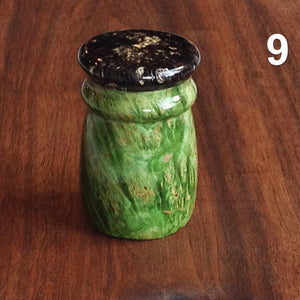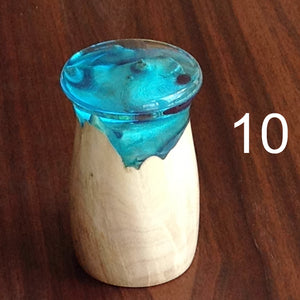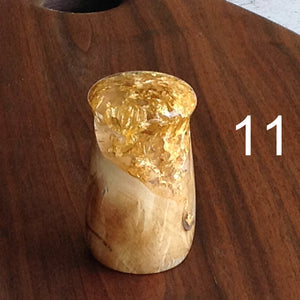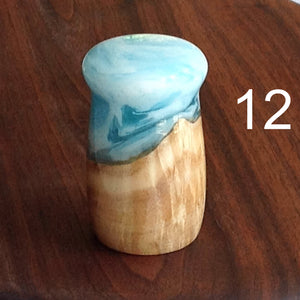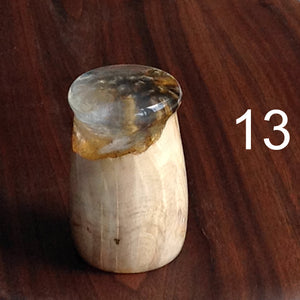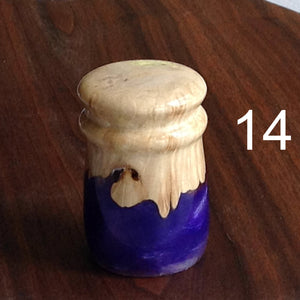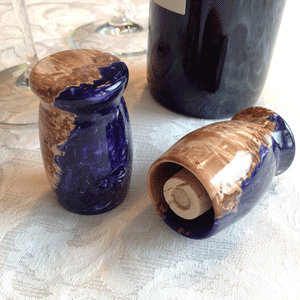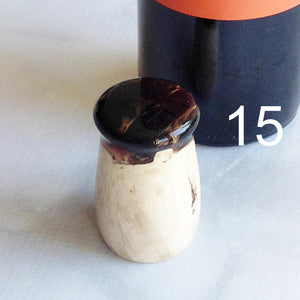 Wine Bottle Stoppers
 

Due to popularity of the wine stoppers it has been difficult to keep up with posting available pieces.

If you are interested in a wine stopper, please email me and I will be happy to custom make for you in the colors you like. Visit my Instagram page to see pictures of may different colors.  Email:  MichaelsWoodcraft@yahoo.com 

Our handcrafted Wine Bottle Stoppers are very unique because they are recessed. The cork is not visible, it is recessed within the wood and can not be seen. Each wine bottle stopper is unique, there are no two that are alike. Resin colors are all unique and they are impossible to duplicate.  The wine bottle stoppers are made using stabilized maple burl or Red Mallee burl and colored resin. All wine bottle stoppers are handcrafted one at a time and each stopper gets 40-50 coats of high gloss finish.

The wine bottle stoppers make a perfect gift for those that enjoy wine! 

Each wine stopper is approximately 2-1/4" high and 1-3/4 in diameter. 

Tips to lengthen the life of your heirloom Wine Bottle Stopper for many years!

It is not necessary to apply Wood Conditioner or anything at all to the wine bottle stopper. Each Wine Bottle Stopper has over 40 coats of high gloss finish. There should be very little to no wear with normal use.

1 - Cleaning; Sponge with warm water to clean your wine bottle stopper. Do not put in the dishwasher. DO not clean with alcohol or finger nail polish remover (acetone), alcohol will fade, dull the glossy finish and remove the finish if heavily used. Do not use a brush or scraper, especially anything metal to clean, this will leave markings on the finish.

2 - Drying; it is important to keep the wine bottle stopper dry. Dry the surface immediately with a dry towel. Then allow to air dry on a rack, must air dry on a rack do not lay on towel as the towel will trap the moisture.

3 - Storing; Keep your wine stopper away from heat, such as the stovetop. Do not let the wood stay in contact with water or damp surfaces.

We ship within the United States and Canada only. The total shipping cost is based on your delivery address zip code, weight of package, commercial, residential or extended rural residential delivery for ground service. If you would like a service other then ground, please let me know. We do not make money on shipping, the shipping cost we give you is what we have to pay.

We do not ship to PO Box addresses and we do not ship USPS. Our preferred carrier is FedEx.

 

NOTE: Insurance is available for each package shipped at additional cost but you must request insurance when requesting ordering details.
---